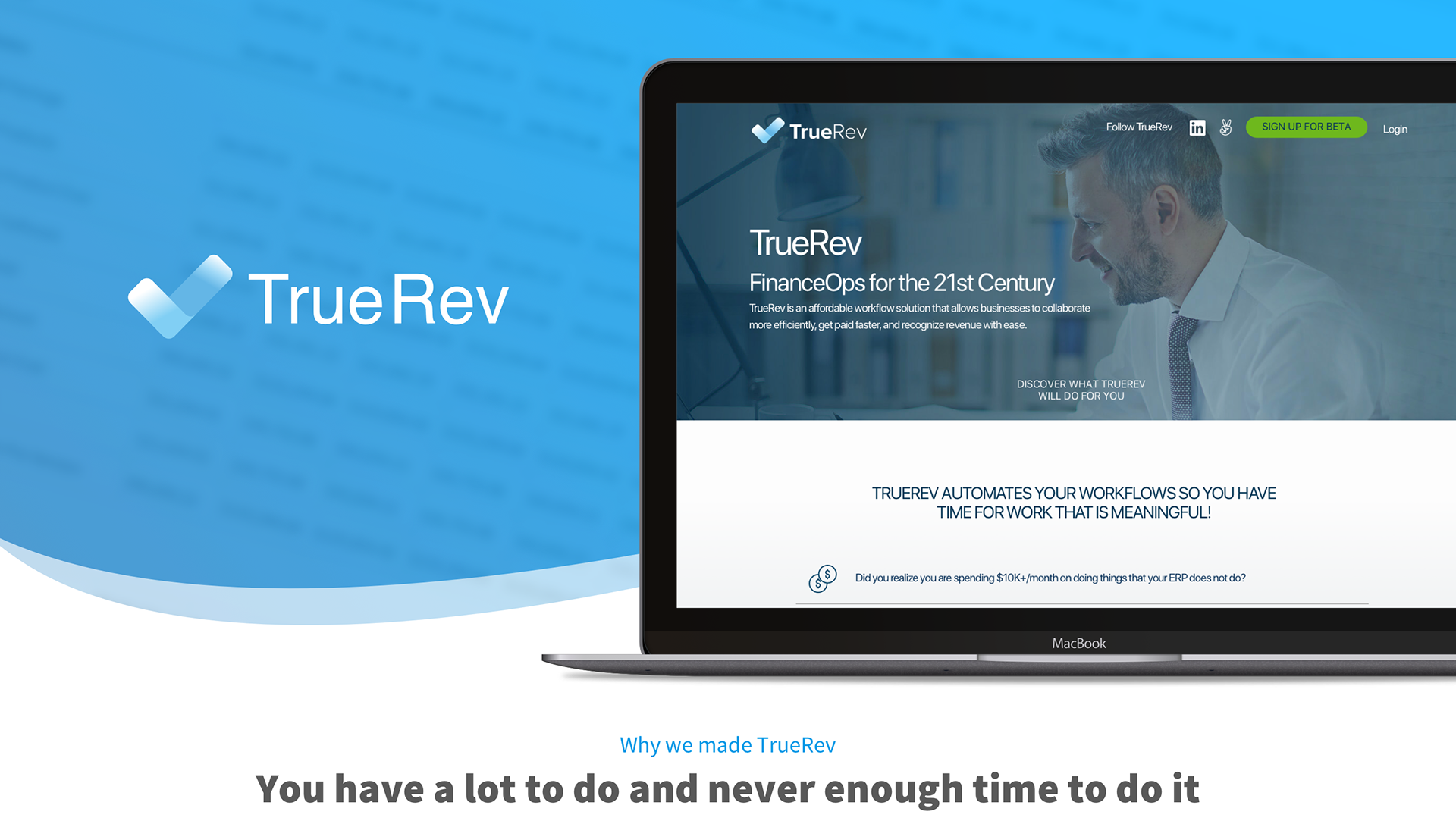 You juggle a lot of things. You are responsible for all the financial aspects of your customers' transactions: invoicing, revenue recognition, paying sales people, closing your books on time, reporting financial metrics to whoever needs them. You do all this daily, weekly, and monthly. Old school ways of finance operations aren't built for the way you work in the 21st century. But TrueRev is.

Designed and developed by financial operations experts to solve the problems at thousands of companies where precious time & resources are wasted on order management, complex invoicing, revenue recognition, and gathering financial data because of out-of-date tools and processes. TrueRev's mission is to make the most complicated business tasks simple and to eliminate the human element from repetitive work so there is more time for intelligent work. We are reimagining financial operations for modern emerging and mid-sized companies. TrueRev does what your CRM and ERP cannot do.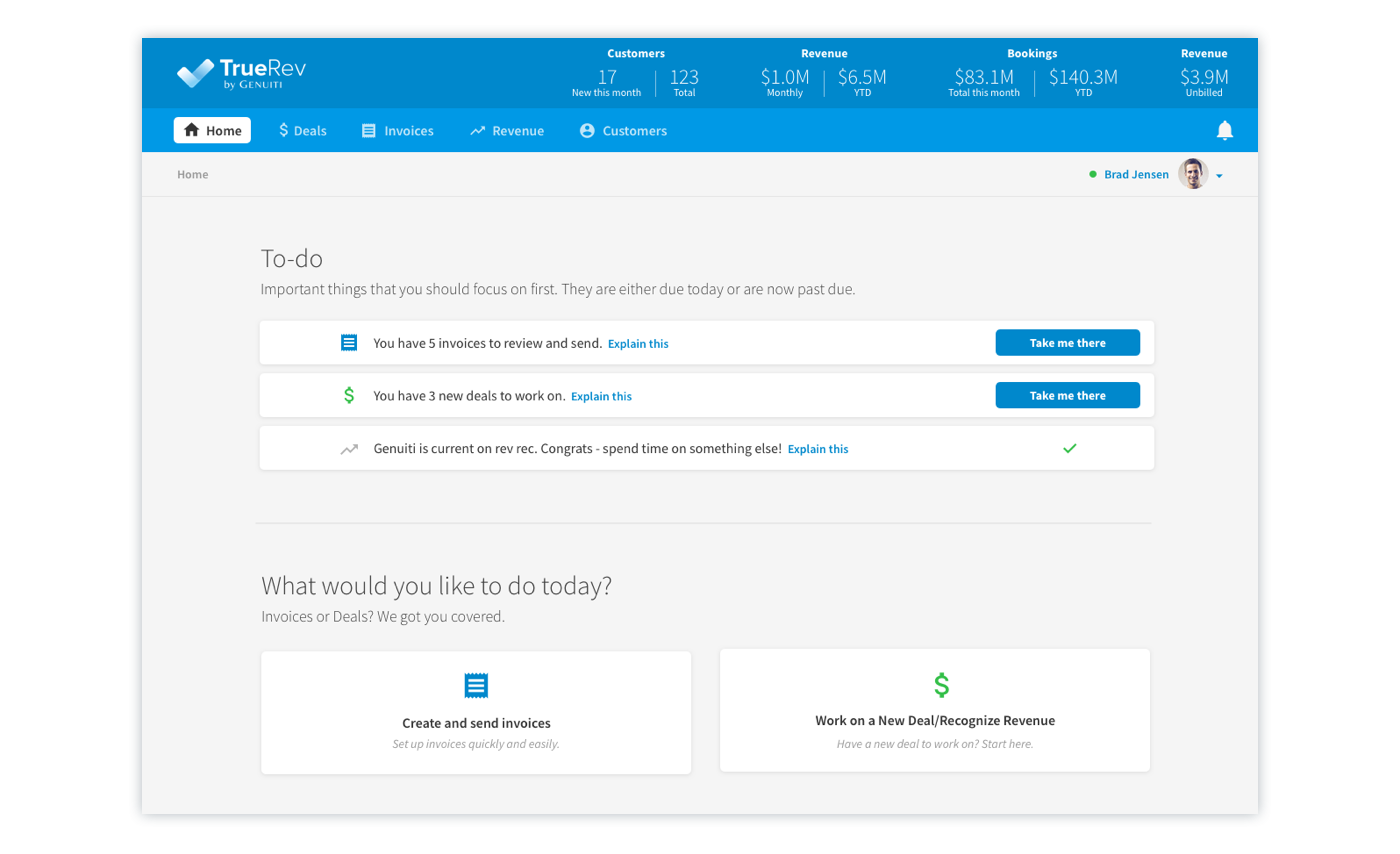 Now you can automate the entire customer lifecycle from a single software solution. Customers, their contracts, their orders, their invoices, the revenue you earn from them, all in one place.
• Self-serve set up including integration with your existing accounting system in minutes, not weeks.
• Super easy to use, no training required.
• Feature packed, but priced with small businesses in mind.