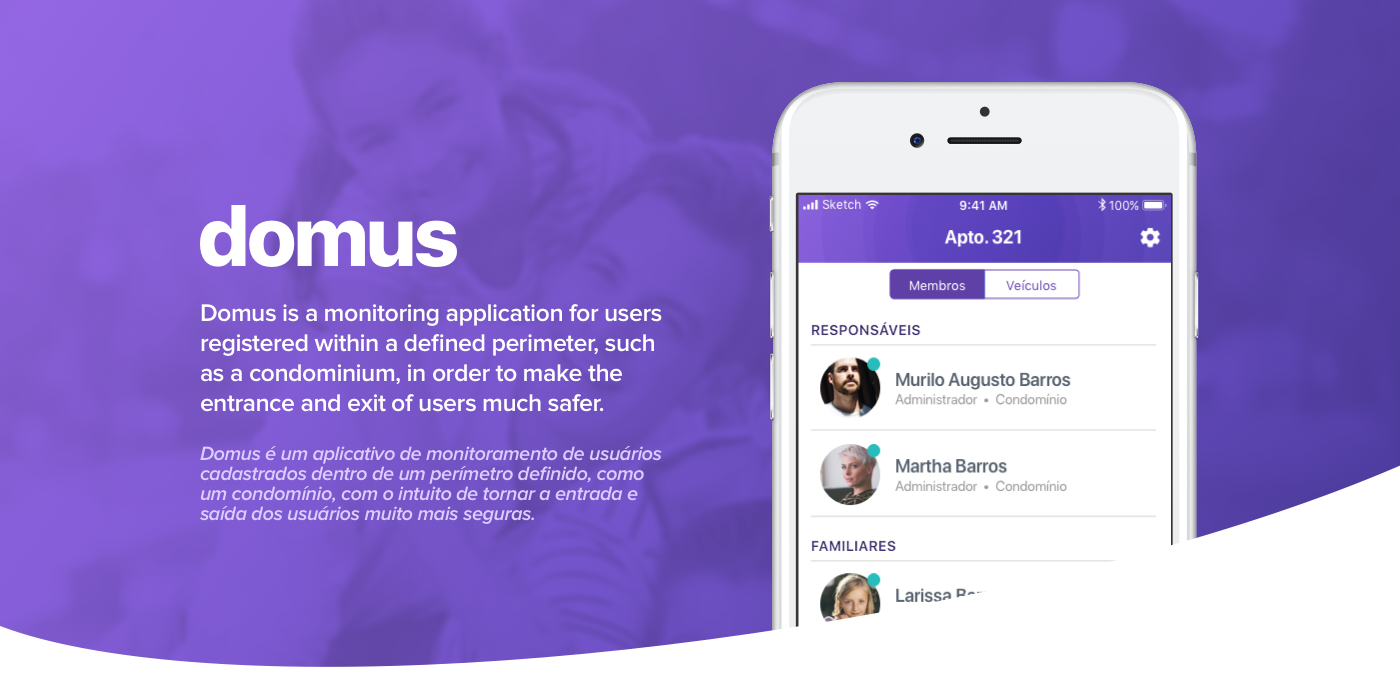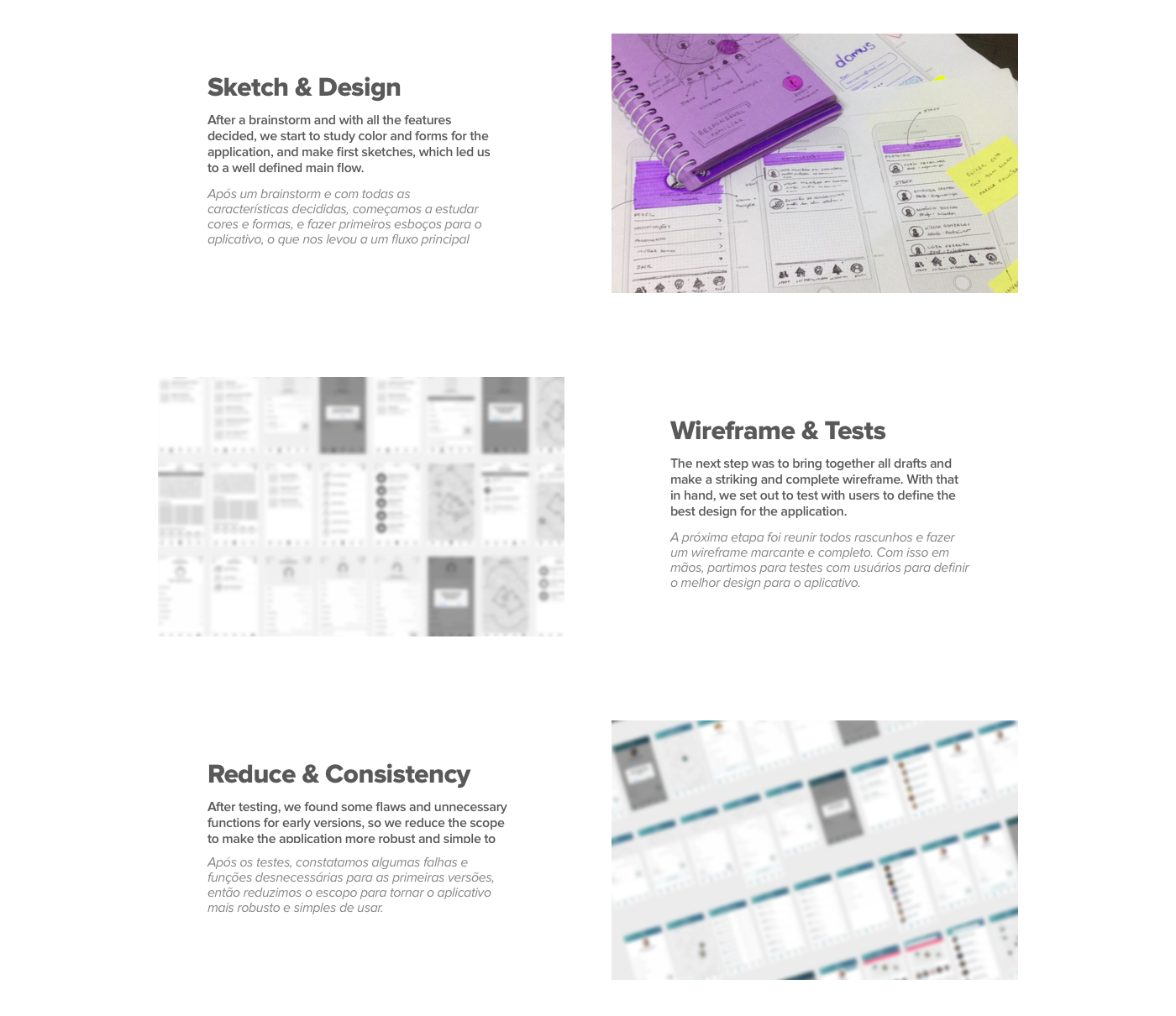 Domus has been divided into two sub-applications: one for those who work in the condominium 
(Administrators and Staffs), and another for the dweller (Parents and Relatives).
O Domus foi dividido em dois sub-aplicativos: uma para aqueles que trabalham no condomínio
(Administradores e Staffs), e outro para os condôminos (Responsáveis e Familiares).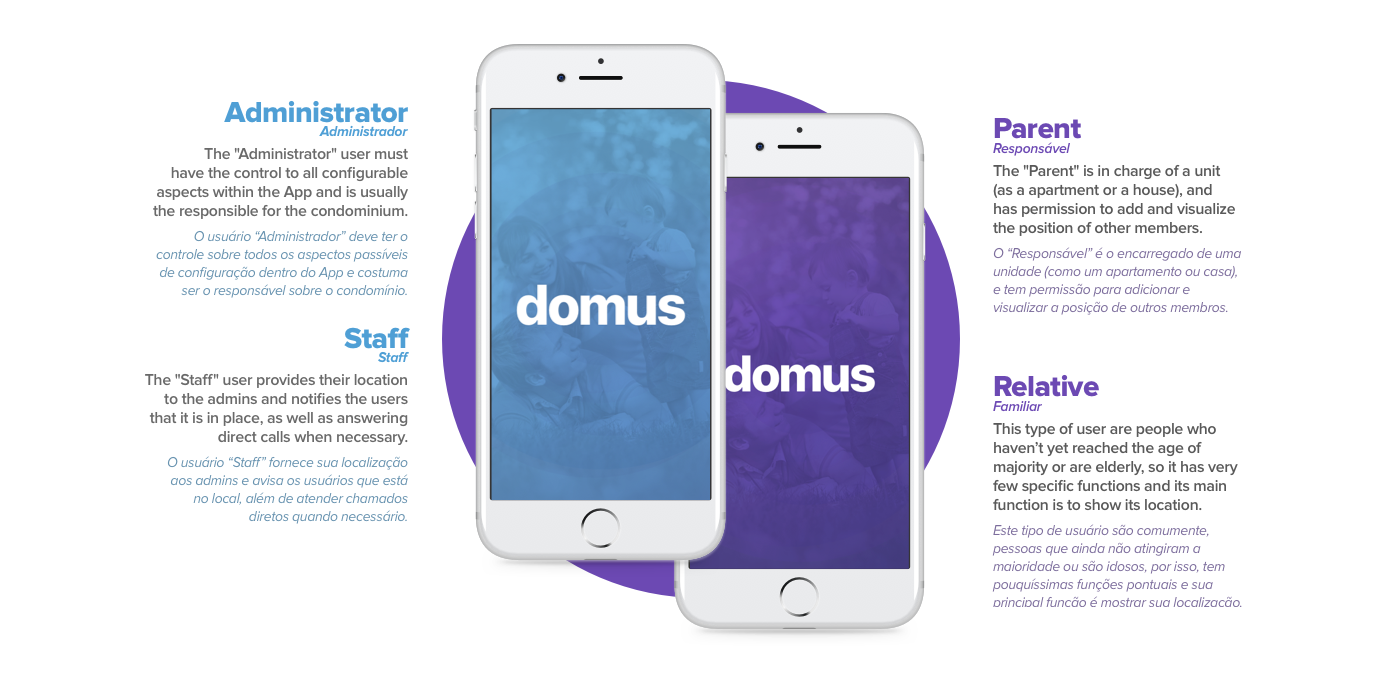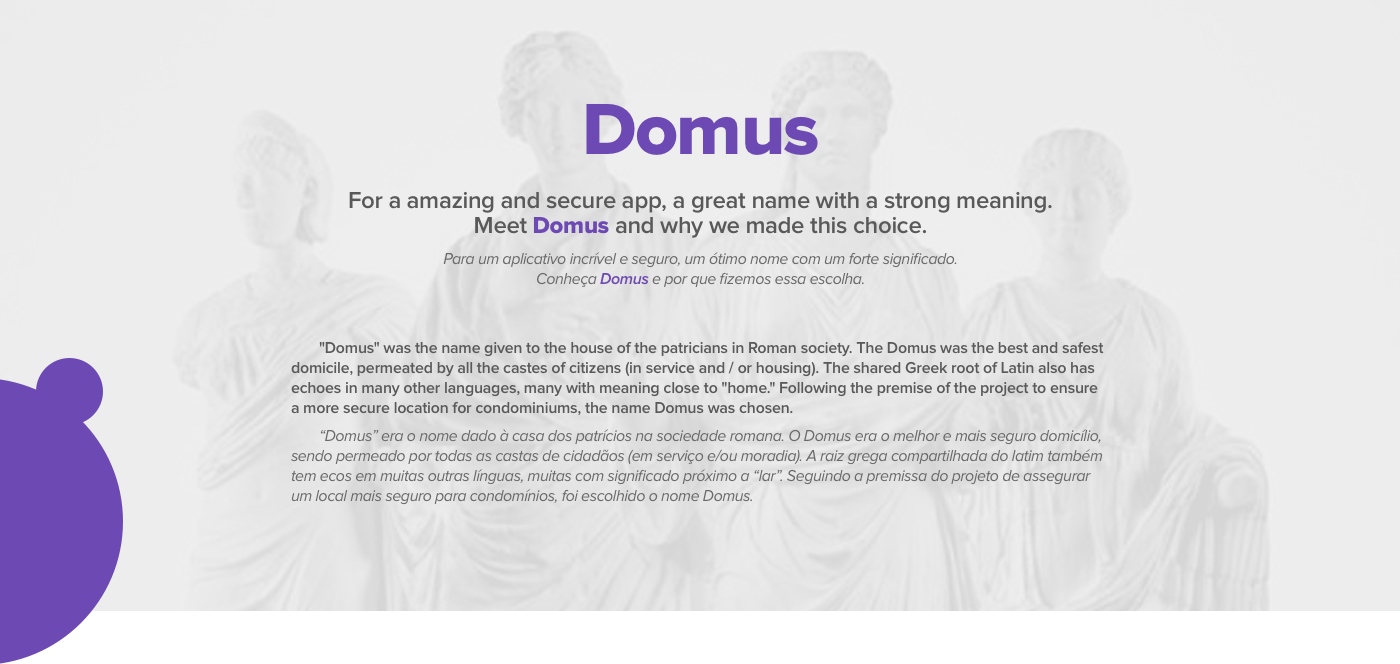 Key features to make the app attractive for condominiums and users.

As principais características para tornar o aplicativo atrativo para condomínios e usuários