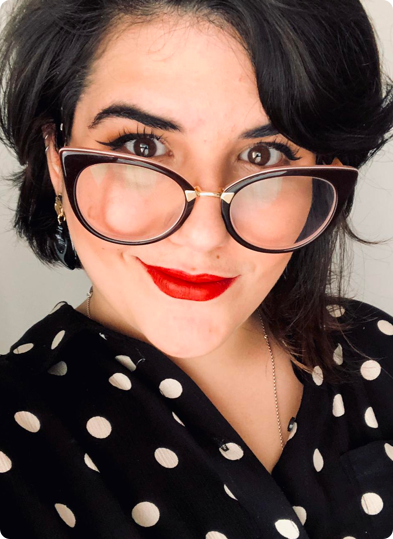 Hello, I'm Thais, 👋 but you can call me Tay!
I'm a
UX/UI designer
passionate about crafting interactions and experiences through
empathy
,
creativity
&
teamwork
. 
Currently working as a freelancer, I just moved from São Paulo 🇧🇷 to Dublin 🇮🇪 to learn from different cultures and expand my horizons. 
I'm driven by the creative rewards that work brings, I love learning new things and embrace complex projects, challenging myself and growing as a designer and as a person. I'm curious by nature and I'm always using this trait as a drive for improving things around me.
When I'm not designing something, I like to read, travel, write on Medium, and photograph the world around me. Also, I spend a lot of my time improving my drawing skills.
UX/UI Designer

/ Reclame A

qui 
UX/UI Design

er
/ LQDI

Digital
+ UX/UI Designer / Freelancer
Bachelor's Degree - Graphic Design
Anhembi Morumbi University
2013 - 2019
Technical Course - Multimedia
ETEC Jornalista Roberto Marinho
2011 – 2012
UX & Design Thinking / Udemy (2019)
Interface Design / Udemy (2019)
Design Sprint / Udemy (2019)
UX Design / Mergo User Experience (2018)
Design System / MEIUCA (2018)
Information Architecture / Udemy (2018)
Acessibility / Mergo User Experience (2018)
Usability / Mergo User Experience (2018)
Design Sprint / Google Developer's Launchpad (2018)